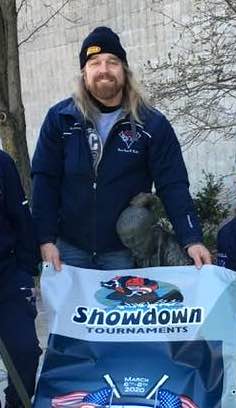 Hockey Director, Brendan Reilly: Coach Reilly is a USA Hockey Level 4 Coach. He's also a 50 percent shareholder of the NJYHL's New Jersey Falcons youth ice hockey team and owner of The Hockey Farm Training Facility. Some of NJ's top hockey players are a representation of the skillful coaching and training they've received by Coach Reilly. His teaching methodology includes mastering power skating techniques, speed development, and repetition with positive reinforcement.  Coach Reilly's extraordinary experience and expertise have resulted in a consistent track record for developing high-level players who moved on to division one college hockey, junior-level hockey and has been hired by NHL and KHL professional hockey players for his Unique training.
Brendan has been playing ice hockey for over 40 years, including semi-professional hockey for the NEHL's Jamestown Titans. He was inducted into Saint Joseph's Regional High School Hockey Hall of Fame and was honored by the 2013 NHL draft picks. Early in his career, he played in 2 highly regarded NJSIAA State Championship games as a member of the Saint Joseph's Regional High School hockey team. As a Green Knight player for Saint Joseph's Regional High School, Brendan played against some of the top Swiss teams in Switzerland. Brendan's skills played a major part in helping his team win the NJIHL "A" Conference title.  At the age of 17, Brendan played in many Junior "A" showcases, which lead him to several invites to play in the USHL. He also played in the Frozen Flashback Charity Game, which raised $250,000.00, for Hockey Fights Cancer as a member of the St. Josephs Green Knights versus the Delbarton Green Wave 1989 alumni teams. The NJ Senate and state assembly honored both teams for their historic charitable event, for "The game that was never played".
Coach Reilly's coaching Philosophy has lead many teams to championship and NJYHL district wins. Some highlights include 2009 Squirt Jefferson Battle of the Route Ten champions, 2010 pewee Oswego Tournament Champions, 2010 Pewee undefeated Skylands Spring League, 2011 Pewee War at Shore Tournament Champions, 2011 First place Pewee Gold Garden State League, 2011 First place Pewee B Hudson Vally League, 2011 First place Bantam B Hudson Valley League, 2011 Pewee Garden State League Champions, 2012 Squirt A First place Garden State League, 2012 Pewee A first place Garden State League, 2013 Squirt A March Madness Tournament Champion, 2013 U16 First place Garden State League, 2013 U16A Atlantic Cup Tournament Champions, 2013 Bantam A first place Garden State League, 2013 Squirt A first place Garden State league. 2014 Jefferson Youth Hockey MYCL champions, 2014 Bantam A First place Hudson Valley League,2014 U16 First Place Garden State League, 2014 Atlantic Cup Champion, 2015 Bantam A  Atlantic Cup Champions. 2015 Bantam A March Madness Tournament Champions, 2015 U16 March Showdown Tournament Champions, 2015 U16 First Place Garden State League, 2016 AAU Elite AAA League Finalists, 2017 U18 Dave Kapral Memorial Champions, 2018 U18 NJYHL District Finals, 2020 NJYHL Bantam B District Finals, 2020 U14 Bantam B Capital Showdown Champions, 2020 U16 A Capital Showdown Champions.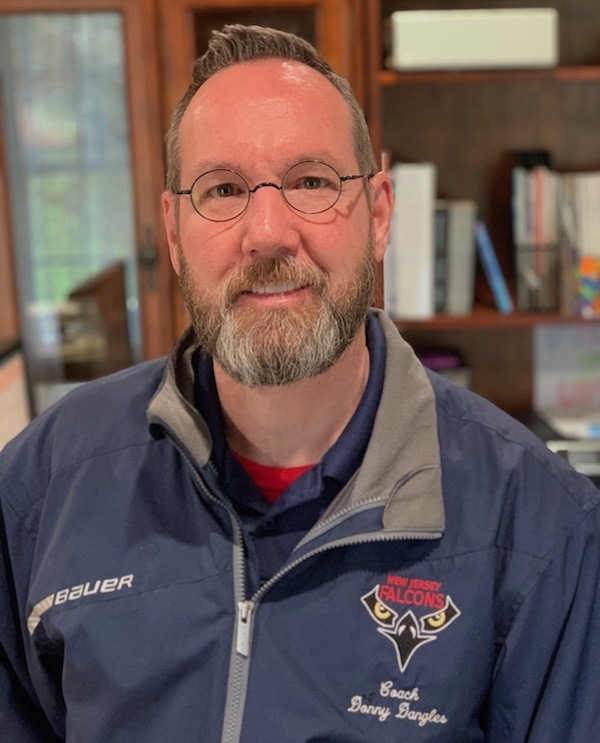 Don O'Neill: Don hangs his helmet in Sparta, NJ with his wife Jackie, but grew up in Port Jeff Station Long Island in the 80's which made it tough being a die hard Rangers fan, his favorite players growing up were Don and Dave Maloney.  Don has been playing hockey his entire life, his mom put him on the ice at age 3 while she would practice her figure skating, and 50 years later he continues to play in local men's roller and ice leagues.  But his passion switched from playing to coaching when his kids started playing.  Don is a father of 2 boys, '04 and '08, who both love to play the game.  Growing up on Long Island Don played soccer, baseball, and hockey, but took to lacrosse in HS which he then played in college.  Don served in the US Navy for 6 years and was on the lead ship going into Desert Storm / Desert Shield during the Gulf War.  Don has coached Learn to Skate, Hockey Head Start, House League and Middle School teams of varying youth ages, the Jr. Rangers and Jr. Devils Youth Hockey Camps, Travel Hockey age levels U10, U12, U14, U16, and U18.  Don also helps out with power skating clinics and is an effective instructor with proven results.  But most of all, Don just likes to have a good time and make learning and playing the game fun for all the kids.  Don is a USAH Certified Level 4 coach, a Level 2 Official, and also serves as the NJ Falcons Coaching Director.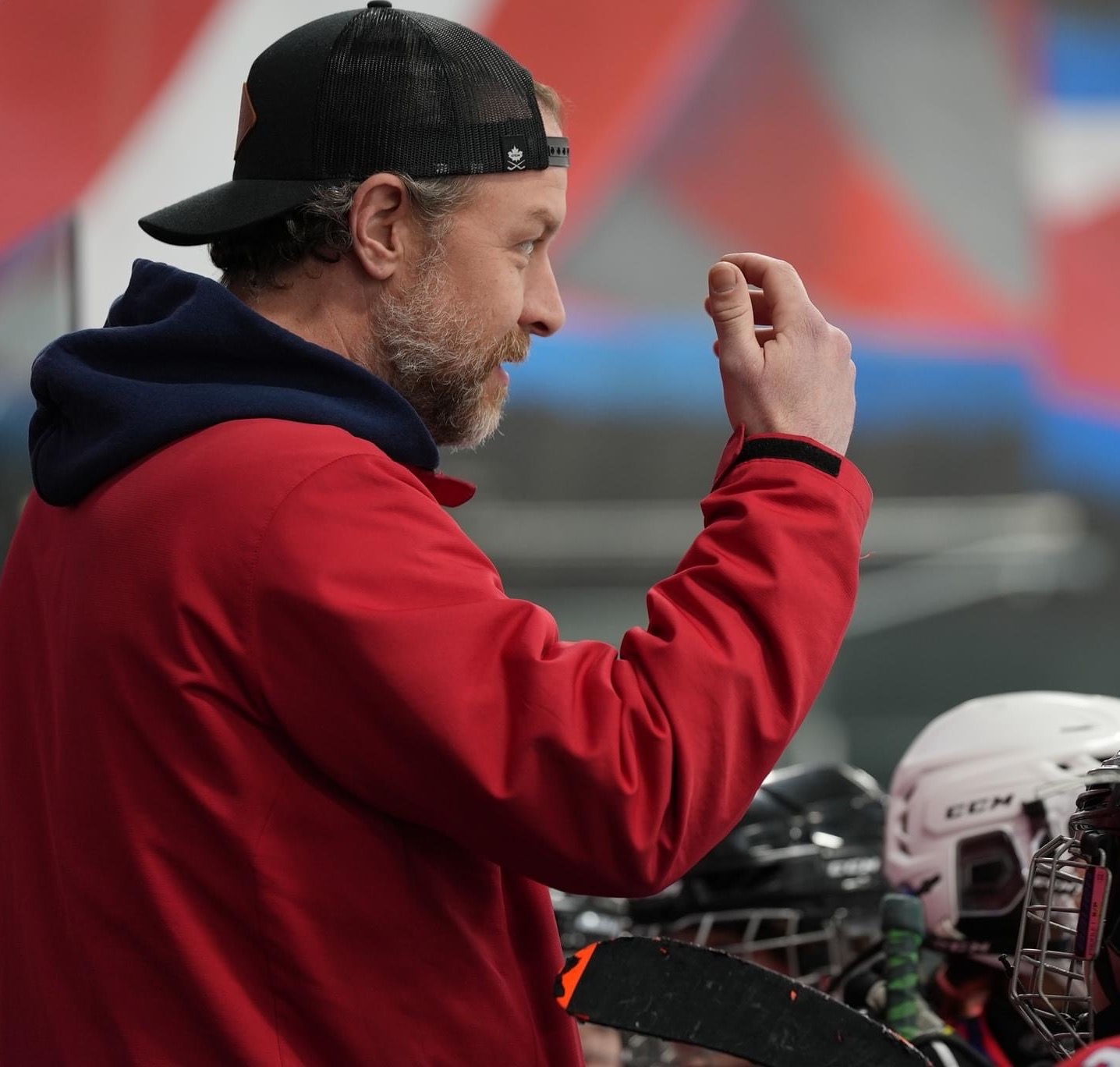 Pat Van Dyke: Pat is a USAH Certified Level 4 Coach who grew up playing Hockey & Lacrosse in New Jersey, so it only makes sense that he is a die-hard Devils fan. A father of 4 kids, Pat hangs his helmet in Allendale, NJ, with his wife, Jessica. Pat is a professional musician, composing and producing music as a solo artist as well as for film and television. His original music has been featured on TV networks worldwide, including HBO, FOX, NBC, MTV, VH1, and MSG. Most recently, his music was used in the NHL's 2023 ad campaign titled: "The Next Golden Era of Hockey ."Along with Coach Reilly, Pat led the 12 Falcons to the 2023 NJYHL Championship, going 4-0 in the playoffs and coming home with the championship banner.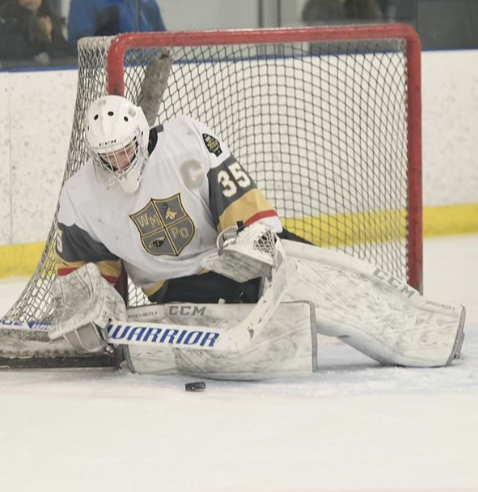 Nick Johansson: Nick a native of West Milford, NJ started playing competitive hockey at the age of 8 for the New Jersey Bandits and continued through their program until he was 12. He then went on to play for the Jersey Hitmen at the 14u Tier 1 level for two years. Then in his 15U season with the Jersey Hitmen, his team went on to win the 16u Futures USPHL championship, where he led the league in goals-against average and save percentage. He also was a varsity goaltender for 4 seasons for West Milford High School, where he amassed 2,540 saves. He was selected 3 times for First Team All-County. Thereafter Nick played a season of junior hockey at the USPHL Elite level, also with the Jersey Hitmen. At the backend of his career, he played two seasons at the ACHA Division one level for William Paterson University. Nick is a huge fan of the devils and continues his love for the game by playing men's league. He looks forward to teaching goalies the fundamentals he has learned throughout his playing career.